Upcoming events: 
Campaign School July 9, July 16, August 20 plus online Aug 2-4 hosted by PEI Coalition for Women in Government.  More details and to register.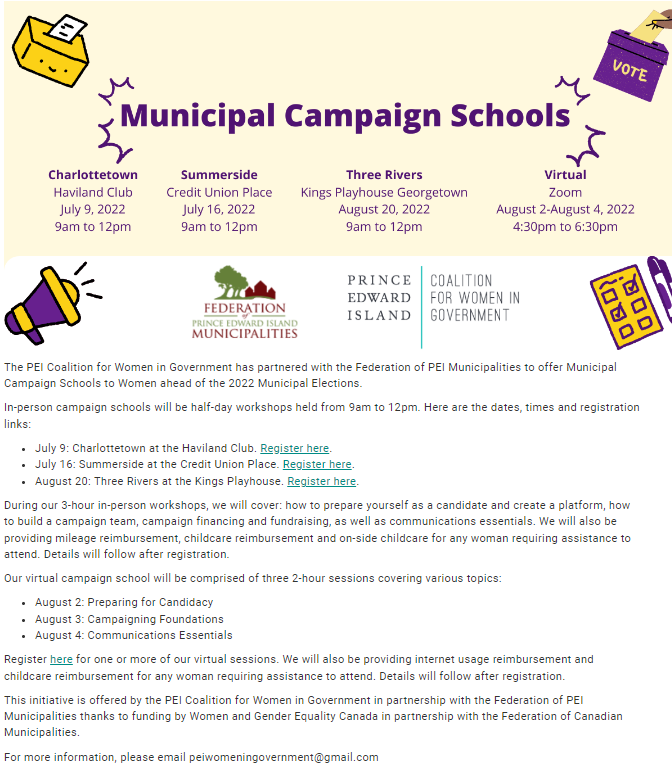 Previous Events: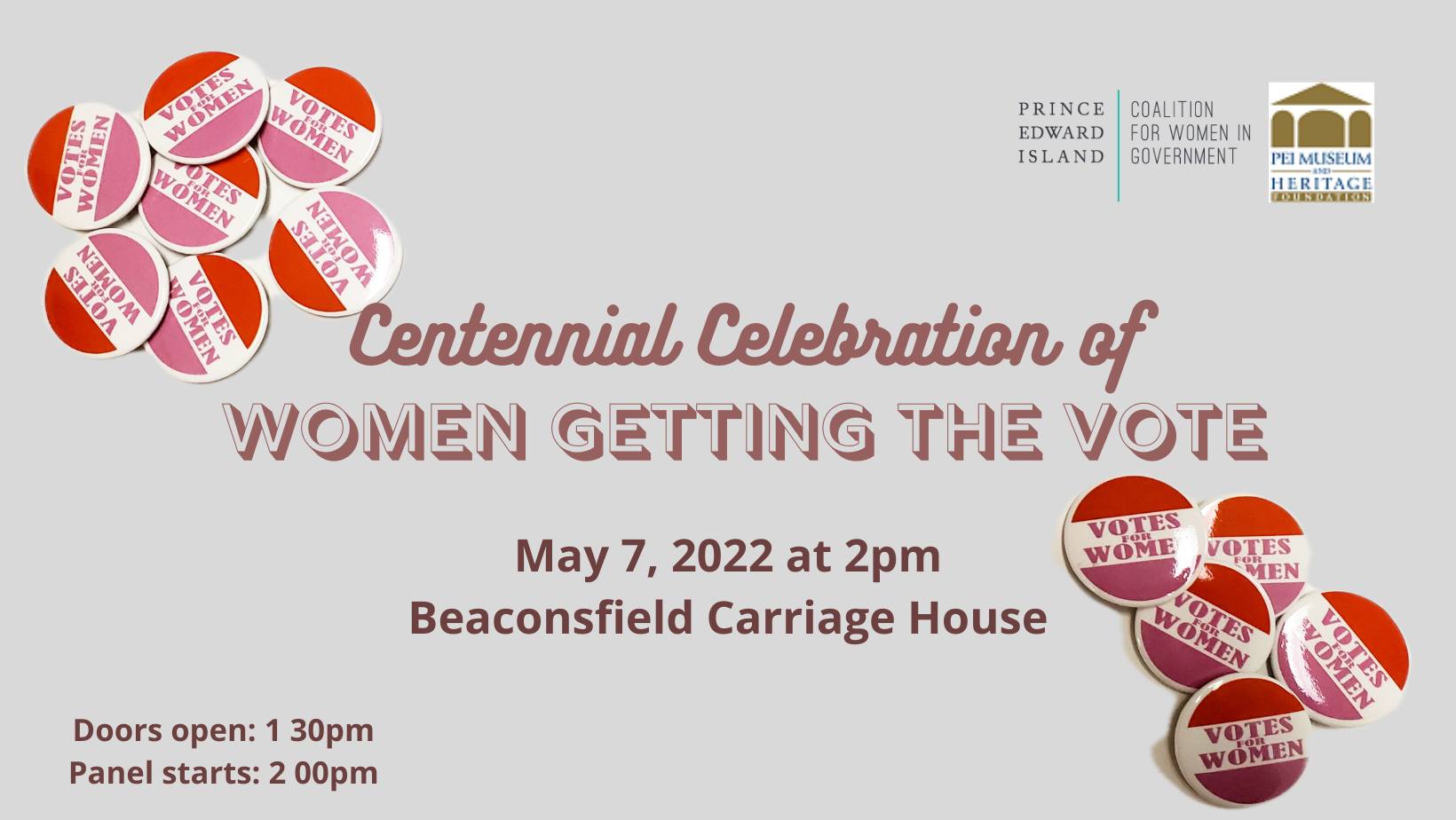 The PEI Coalition for Women in Government and the PEI Museum and Heritage Foundation are pleased to host a panel discussion and exhibit on the occasion of the hundredth anniversary of women gaining the right to vote on Prince Edward Island.
Our speakers, Cheryl Simon, Sara Roach Lewis, Sobia Ali Faisal and Ann Sherman will participate in a dialogue on the significance of this occasion, celebrate the strides we have made in the last century in advancing the socio-economic status of women, as well as progress that remains to be done.
Guests will also be able to view an exhibit in honor of the suffrage movement that led to the vote on May 3, 1922.
The PEI Advisory Council on the Status of Women will furthermore unveil a poster developed to commemorate the Centennial.
This event will be held at Beaconsfield Carriage House from 2pm to 4pm.
Doors will open at 1 30pm.
Light refreshments will be provided.