FAQ - Frequently Asked Questions Campaigning for Re-Election
Congratulations for offering to serve the communities in your municipality for another four year term - thank you.  As an existing council member, there are a few items you should keep in mind.  These frequently asked questions should help you to stay on track and out of trouble.
Question: Can I use my municipal email to campaign or respond to campaign questions? 
Short answer no, don't use the municipal email for campaigning as it is considered a personal activity while your municipal email is considered a work activity. Your work email is public information while your personal email will protect your voters privacy.  
If someone sends you an email to your municipal email account and it is about your running in the next election, then:
Forward the email to your personal account.
Respond to the email from your personal account, explaining that your municipal email is public and you want to protect their privacy.
---
                 It is a good idea to set up a separate email for your election campaigning.  
---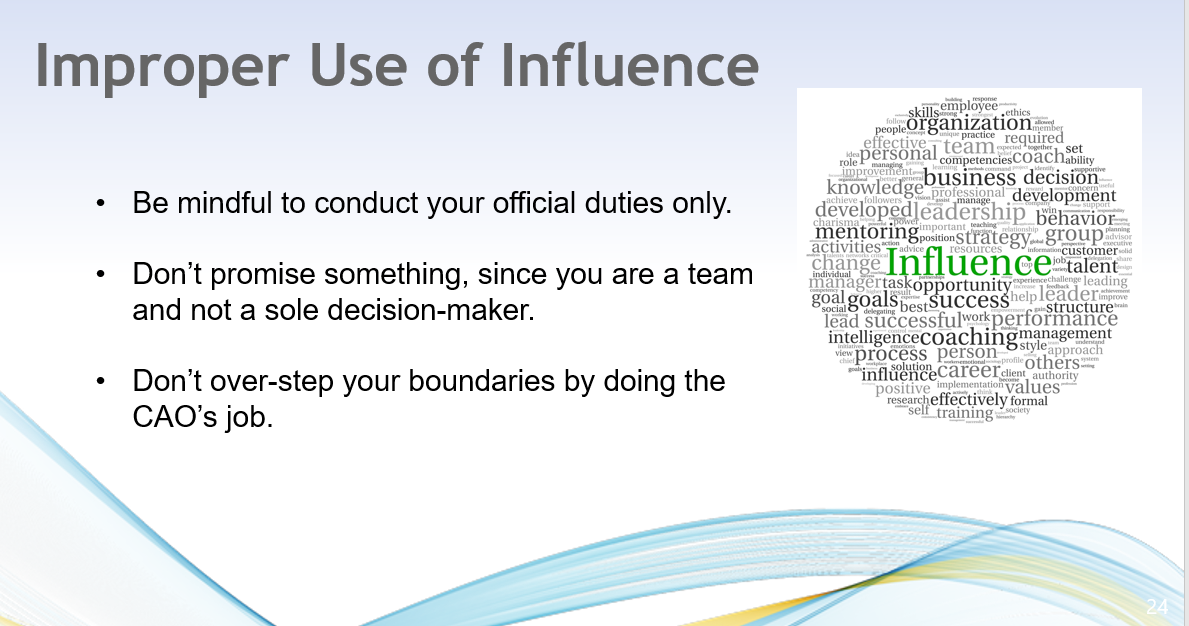 Question: How can I use my existing position as a council member to my advantage in campaigning?
Don't.  Let your record speak for itself. 
---
              Keep your personal campaigning and your municipal responsibilities separate.  
---
Question: Can I ask staff to help me? 
No.  Asking staff to help with your campaigning, whether it is photocopying posters for your campaign or asking for municipal privileged information (voters lists ahead of the approved list being provided) would be either a conflict of interest or a code of conduct violation. (Violation of MGA s. 35)
Question: Who can endorse my campaign?
Be careful in asking people to endorse your campaign. Agreeing to take an action in return for a person or group's endorsement is considered bribery remember you are not the sole-decision maker. Council make decisions as one unit.
Resources